Visit Scenic Explosion Falls
Level #
4-18
Mission
The Fall of Major Monogram
Secret File
No
Doofenshmirtz Challenge?
No
Level Guide
Previous
Icebreaker
Next
Party Time!
Visit Scenic Explosion Falls is the 18th level in The Fall of Major Monogram. The player must take advantage of the falling orange and blue sludge to pass the level.
Walkthrough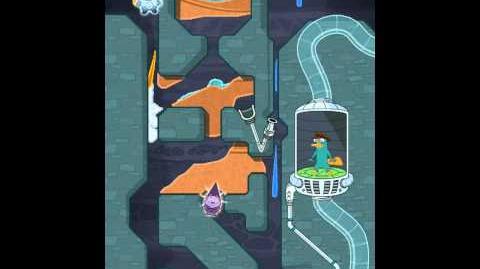 Send the sludge to the left so it becomes orange sludge, collides with the blue one, and busts an entrance to the pipe. Then, send the lower group of water in two paths; one to the orange sludge(filling the second gnome with steam), and another to the blue sludge(creating ice and blocking the fall of the sludge. Finally, send the upper body of water directly down. It will slide to the pipe and finish the level.
Ad blocker interference detected!
Wikia is a free-to-use site that makes money from advertising. We have a modified experience for viewers using ad blockers

Wikia is not accessible if you've made further modifications. Remove the custom ad blocker rule(s) and the page will load as expected.