The Grid is the 17th level in Sink or Swim. It has 3 pipes(1 of Water, and 2 of Poison Water), and dirt shaped like a tic-tac-toe grid.
Walkthrough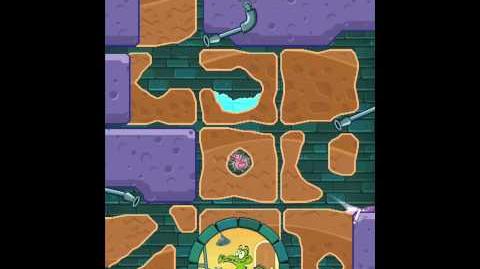 Nothing particularly complicated. Cut the dirt so that the poison water can't reach the water's course at all. Then, cut the upper left square so that the first duck is filled. Also, cut a mini-ramp so that the upper middle square(cut that square too) receives water. Then, make a way through the middle square to the lower right square. This will fill the third duck and Swampy's bathtub
Ad blocker interference detected!
Wikia is a free-to-use site that makes money from advertising. We have a modified experience for viewers using ad blockers

Wikia is not accessible if you've made further modifications. Remove the custom ad blocker rule(s) and the page will load as expected.