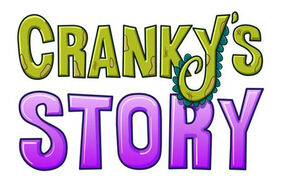 Cranky's Story is a story pack similar to Swampy's story. It costs $1.99 USD to purchase. Restoring this purchase is free.
Information
In Cranky's Story, Cranky is hungry, but his lunch is covered with Algae. The players must guide the poison water to Cranky to get rid of that stuff so Cranky can eat his food. Water is now an enemy in Cranky's Story as he do not need water and when water enters the pipe, the algae covering his food starts to grow.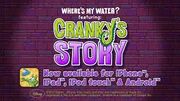 Chapters
Available when the whole story is bought
Trivia:
Cranky is the main character in this story.
Cranky gets angry when all the poison water are lost in the level.
Other alligators do not appear in the story, except for the cutscenes.