This article needs cleanup or expansion
This article is part of the Where's My Water Wiki cleanup project. It may have some errors or may be too short/have missing information.

You can help by expanding the page and fixing any incorrect content you may find.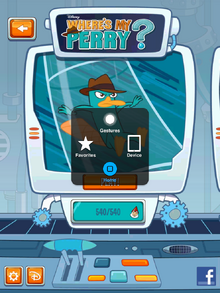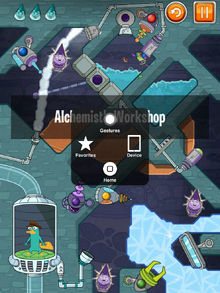 The Alchemist's Workshop
On the page of the main story selection menu, there are a set of orange buttons and a handle beside them on the bottom of the page. When a button is pressed, different buttons are triggered. If a certain sequence is done, all the buttons will be turned on(orange). When this happens, press the handle beside them and a bonus level,"The Alchemist's Workshop",will be revealed.
Ad blocker interference detected!
Wikia is a free-to-use site that makes money from advertising. We have a modified experience for viewers using ad blockers

Wikia is not accessible if you've made further modifications. Remove the custom ad blocker rule(s) and the page will load as expected.